RFID Tagging Accessories & Services
Product recognition
We offer a range of RFID tags that are suitable to use within our unmanned solutions: Intelligent Fridge and Intelligent Freezer. These tags have been tested and selected for the best performances. No matter what your unmanned retail store needs are, we have the right RFID tags for an optimized inventory management as we constantly monitor the market and test new tags
Standard
Our standard RFID tags are perfect for tracking a variety of products such as wraps, salads, sandwiches etc. These tags can be attached to many different surfaces allowing you to track your products with ease. These tags can be read quickly and accurately with our RFID solutions.
Microwave
These RFID tags are built to withstand microwave conditions and are suitable for food products that need to be microwaved. Increase safety when using RFID tags in the microwave. These tags can be placed on the packaging without having to remove them.
Bottels
Our bottle tags are specifically designed for bottles or other beverage containers, excluding metal cans. RFID is known to have difficulties reading tags on liquid and metal products. With our bottle tag you will solve this problem. Any bottle is now possible!
Your Content Goes Here
Your Content Goes Here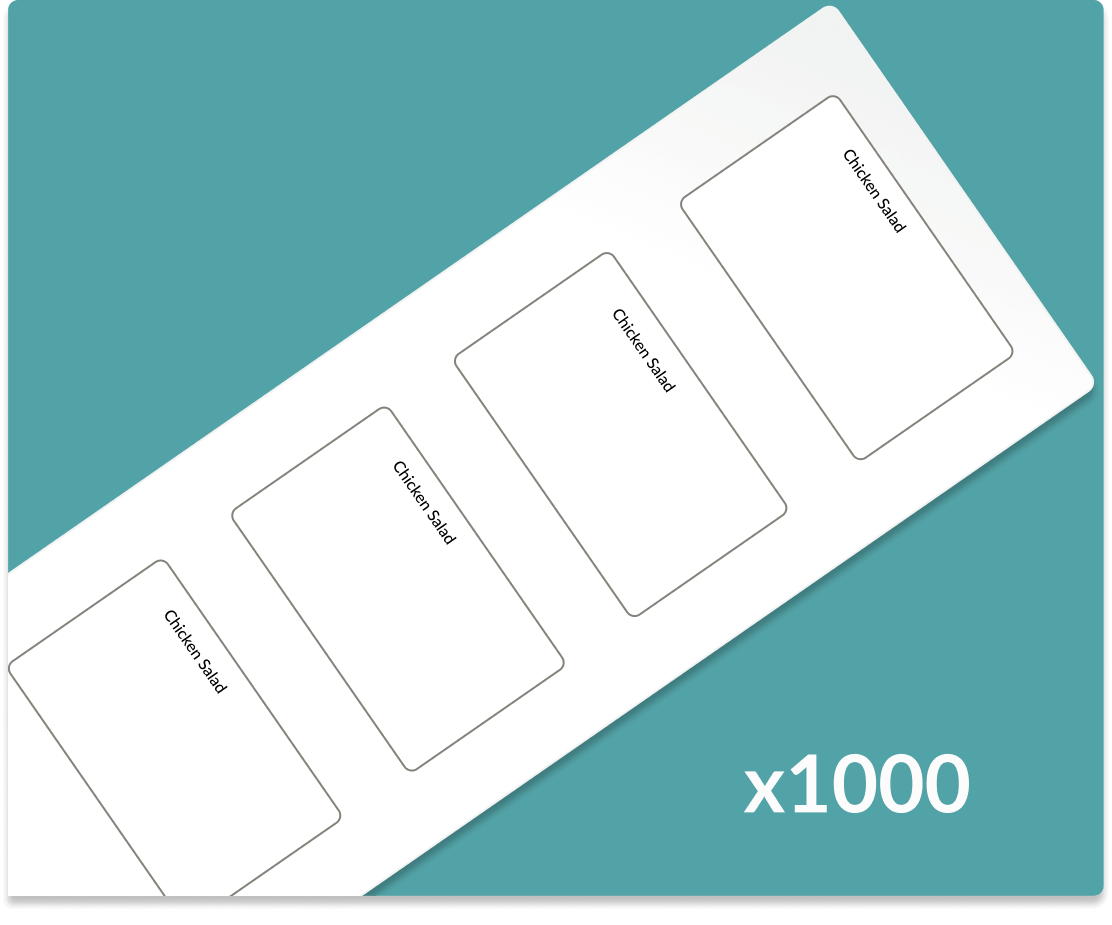 Pre-printed RFID tags
Tagging products can be a time-consuming task for businesses. That's why we offer a printing service for RFID tags that can help streamline your asset tracking process. With our pre-printed RFID tags, you can save time and money by having your tags delivered to you with the pre-written information you need.
Benefit from: Reduced human errors & Greater efficiency.
Ordering pre-printed RFID tags is easy. Simply provide us with the information you want on your tags and the quantity you need. We'll take care of the rest.
Tagging tools
We understand the challenges that come with managing inventory in an unmanned retail environment, which is why we offer a range of tagging hardware that can help you streamline your operations and improve your bottom line. We offer tailored advice based on your specific set-up.
Manual Tagging
We offer a device which stockers can use to read and write RFID tags. The tag manager is an easy way to get started with RFID and to test the full set up.
Tag printing
Printers are being used when you scale up and want to write RFID tags more efficiently and quicker. With the printer you can write 1000's of tags per hour without human interaction.