Our Ecosytem In Unmanned Retail
Building the future of unmanned retail brings experts together from all across the value chain; from the point of sale and the food production to the planning and logistics. We partner up with the innovators looking to change the industry.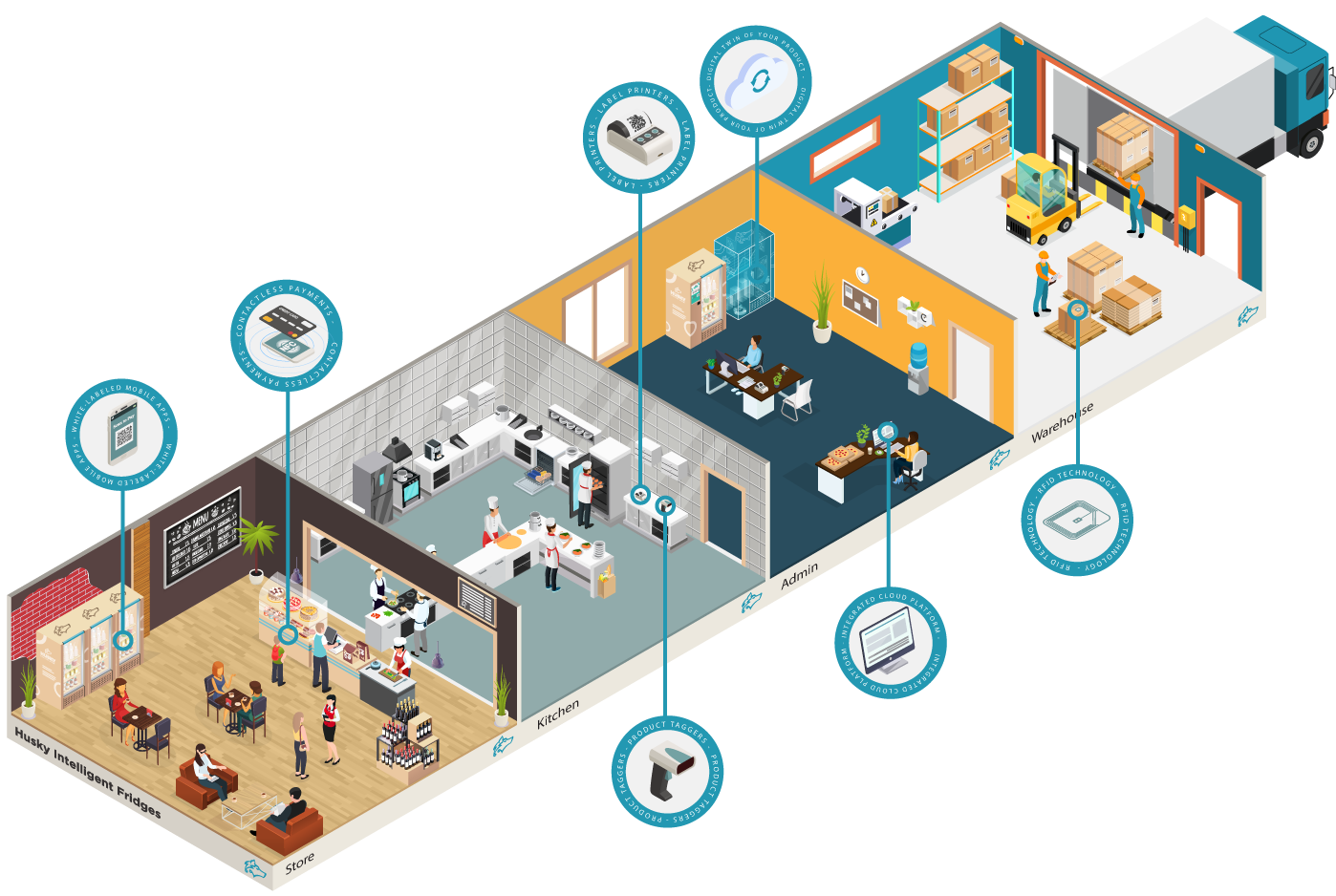 THE CHAIN
RFID TECHNOLOGY – this technology enables a wide range of possibilities, tracking products from your warehouse all the way to your shop. Monitor exactly what is coming in and out of your warehouse and have actionable insights about your inventory and potential expiration dates.
CLOUD PLATFORM – have acces to all your products remotely, in one platform. See the data of your sales, inventory and more. Get triggers, warnings and control everything through your own software using our API's.
DIGITAL TWIN – monitor & control your product through their digital twin. Adjusting lighting, temperature and wifi remotely. Simulate and test your planogram, all digitally.
PRODUCT TAGGING – read & write your tags. Add any information to the product. For example, expiration date, allergens, nutritional information and origin to improve your sales insights.
LABEL PRINTERS – connect a labelprinter to your system and print any product labels automatically. Define the product name, expiration date, allergens and much more; and the printer will do the rest.
CONTACTLESS PAYMENTS – payment integrations for all your needs, from POS to in-app solutions and (meal) voucher integrations. Everything for a seemless contactless experience for your customers.
WHITE LABELED MOBILE APPS – easily create your own app for yourself and your customers. Our white labeled app can be customised for all your needs.
25 years of experience in commercial refrigeration
Husky-owned factory & global distribution
Developing Intelligent Fridges requires expertise from all over the world: from our refrigeration experts in our UK HQ, to the manufacturing expertise in our own factory in China, the innovation team at our R&D Lab in the Netherlands and many other RFID hardware partners.